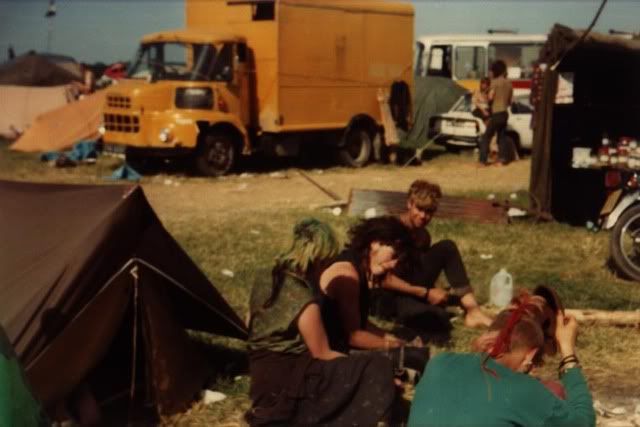 Paul and Essex Road Squatters at Stonehenge
An example of how music and free thinkers evolve through time. Starting off with the attitude of punk, free festival's and squatting, Paul Wilson came into the late 1980's rave culture nice and easily. The younger brother to Mark Wilson of The Mob, Paul was there at the beginning of this iconic band's formation all the way through to the glorious sunshine of the bands last Meanwhile Gardens performances and positive press from music weeklies and fanzines.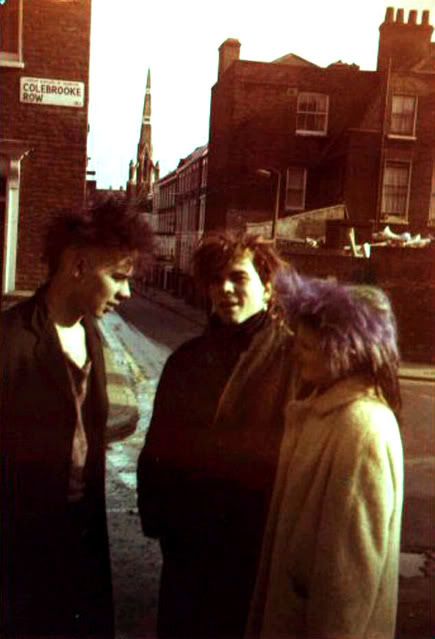 Paul, his older brother Mark from The Mob, and Val Puppy
The Mob's, and some other band's, most notably Zounds, early interest in free festivals, squatting and the traveller's lifestyle really affected them and the individuals they met along the road (sometimes literally) in a way, that continued further into the decade and beyond.
Starting up with this the Free Festival scene, specifically at the time of Here And Now and Alternative TV gigs, we can trace a linage to Meanwhile Gardens and Frestonia Free State in West London, to the setting up of various Anarchy Centres, onto the Peace Convoy, then onto the Mutoid Waste parties in Kings Cross and Club Dog nights elsewhere in North London, eventually onto Sound Systems like Bedlam and Spiral Tribe, and bands like J.A.M.M.s, The Orb and K.L.F.
I was lucky enough to DJ alongside the Spiral Tribe and Bedlam Sound Systems, with Kevin Webb RIP ex of the anarchist punk band Conflict. Working at Southern Studios / Southern Record Distributors since the dawn of 1989, I could get my hands on all the upfront white labels from all the independent record labels pushing the new music which was obviously a plus when it came to dropping tunes! We both performed our sets on a load of occasions in North London squats and various 'stolen for the night' woodland areas. The biggest event we were involved in was some stolen land near an Industrial Estate in Tunbridge Wells. 
Paul sent me some old tapes to transfer onto CD for him, which I was happy to do. I felt, with Paul's permission that some kind of late 1980's / early 1990's Rave Culture should be included onto the KYPP site. These tapes seemed perfect, mixed by a guy who has grown up with similar attitudes to 90% of the people browsing on this site. He had been in all the same clubs and fields, and witnessed Plod's oppression, regarding squats and free festivals. I certainly would not like to have uploaded K-Tels latest 'That's What I Call Rave volume 23' kind of compilations for an introduction to this period. These tapes are the real thing, mixed by someone that really dug the vibes of the squatted parties and festivals through this new music and also the drugs that existed at this time.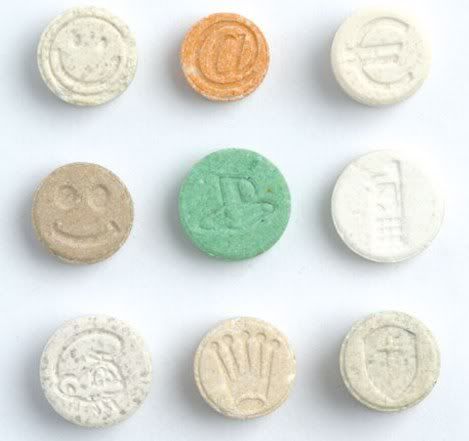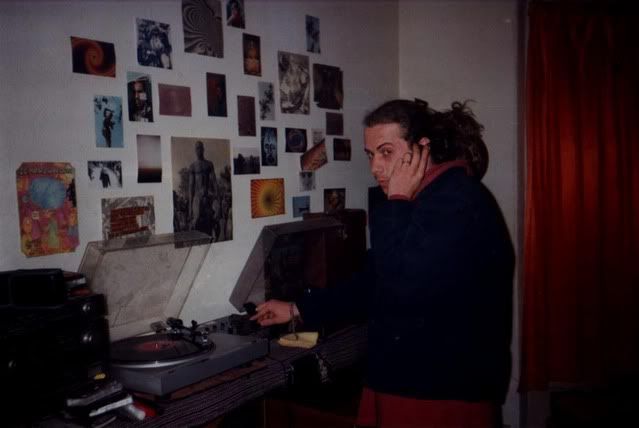 Paul early 1990's
Paul recorded these mix tapes in his bedroom in the early 1990's, and the results are uploaded here. They are not meant to be totally professional, so please do not comment that some beats were 'dropped' incorrectly or there was a mistake here or there. As they were only meant for personal use. Paul did perform at some of the local Yeovil parties and venues, also stretching over to perform in France on a few occasions. 
He went onto to travel around India, Goa, and other areas observing the culture from other societies. He now resides in glorious Glastonbury.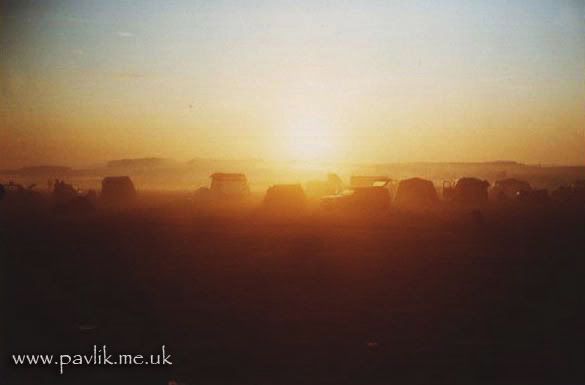 Spiral Tribe, Camelford, North Cornwall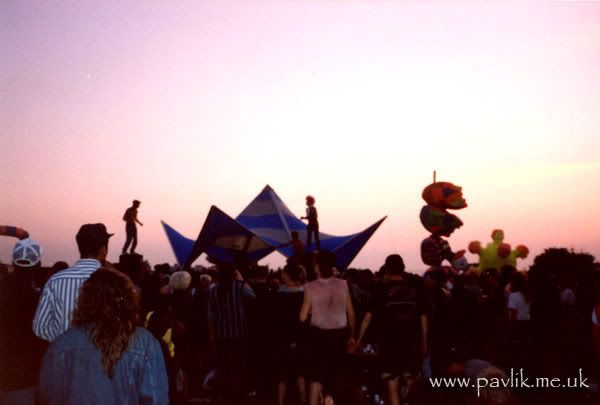 West Country Free Festival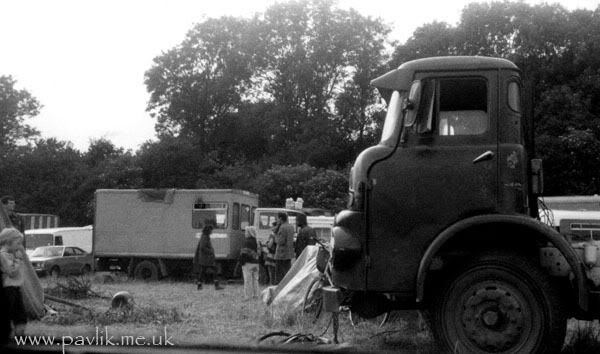 Avon Free Festival