This is some stuff I got recently which has gained the Kill Your Pet Puppy seal of approval.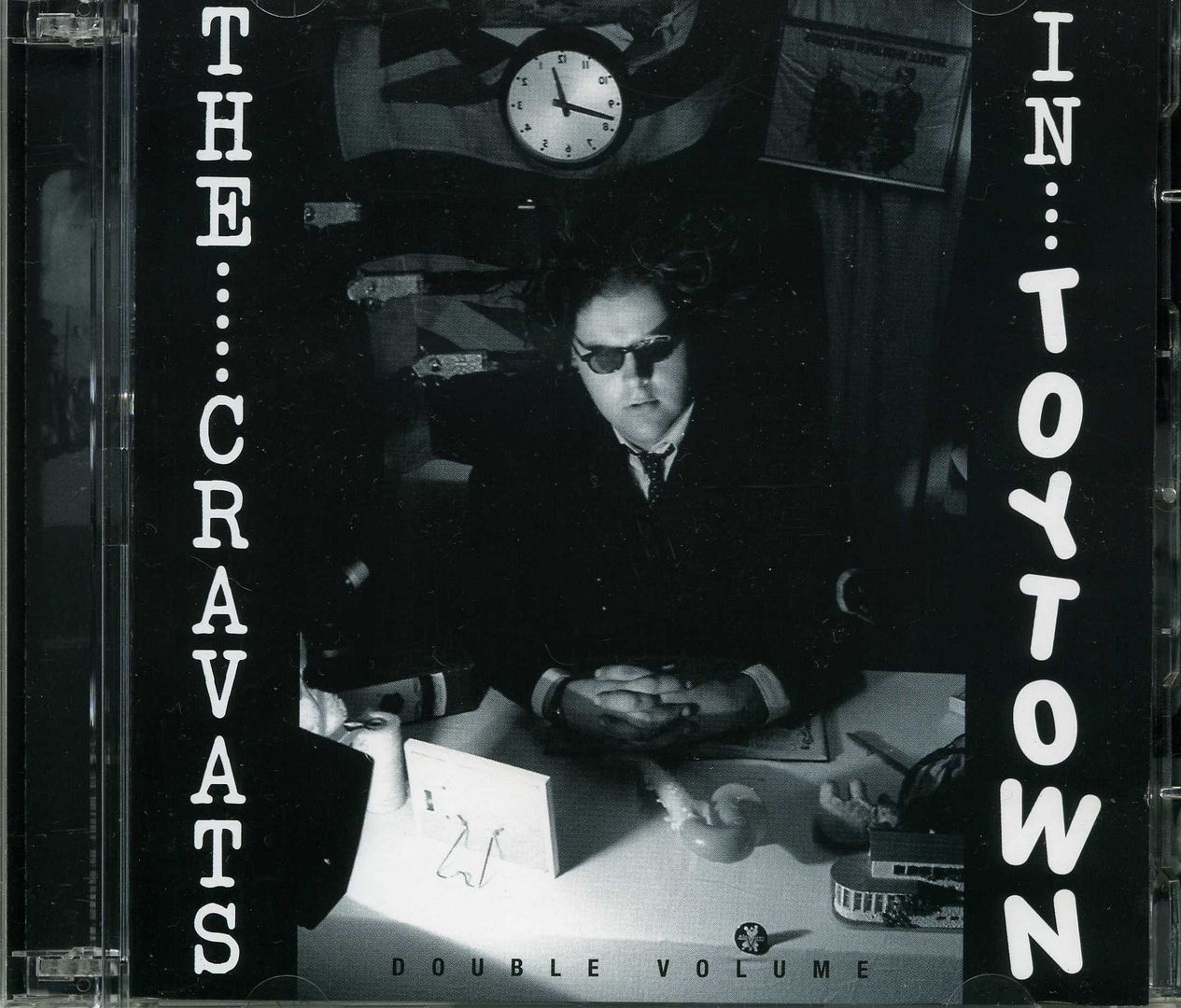 Overground Records anthology of the complete Small Wonder recordings: The Cravats In Toytown album and five singles, newly remastered, plus a bonus disc of In Toytown remixed from the original multi-track tapes by Penny Rimbaud. The Cravats back on stage again after many decades away. One of the best bands from the early 1980's for anyone with half a brain. An essential purchase.
For more information press on this CD press HERE.  And for the Cravats website press HERE.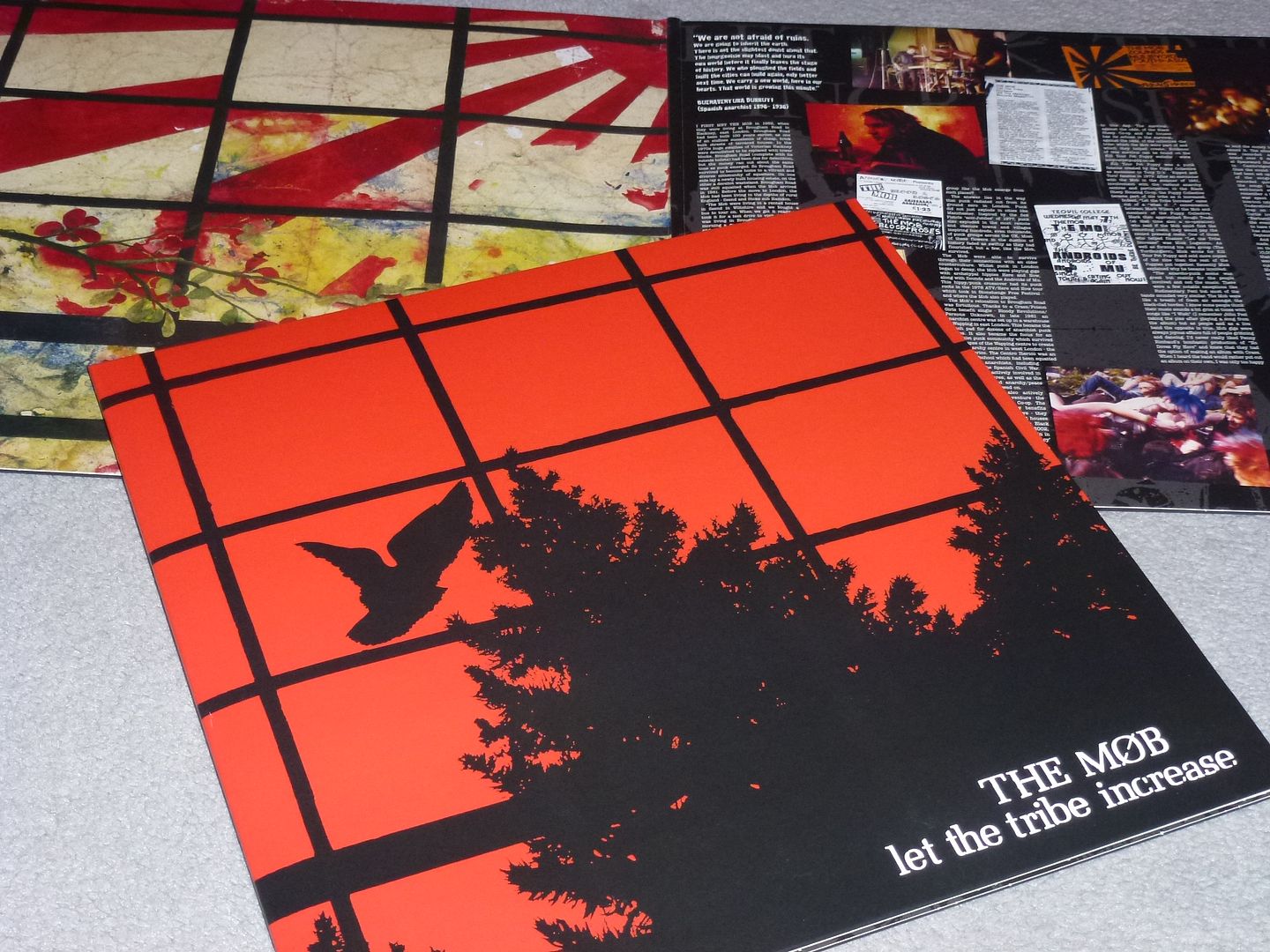 Overground Records limited edition remastered gate-fold official re-release of The Mob's debut LP on vinyl. A true beauty. This LP (like the CD released on the same record label over a year ago) has been professionally remastered in the studio plus it also has Alistair Puppy's long text inside the gate-fold sleeve artwork. Added to this it is an official release and some money filters down to The Mob. For more information on this release on LP (and CD) press HERE.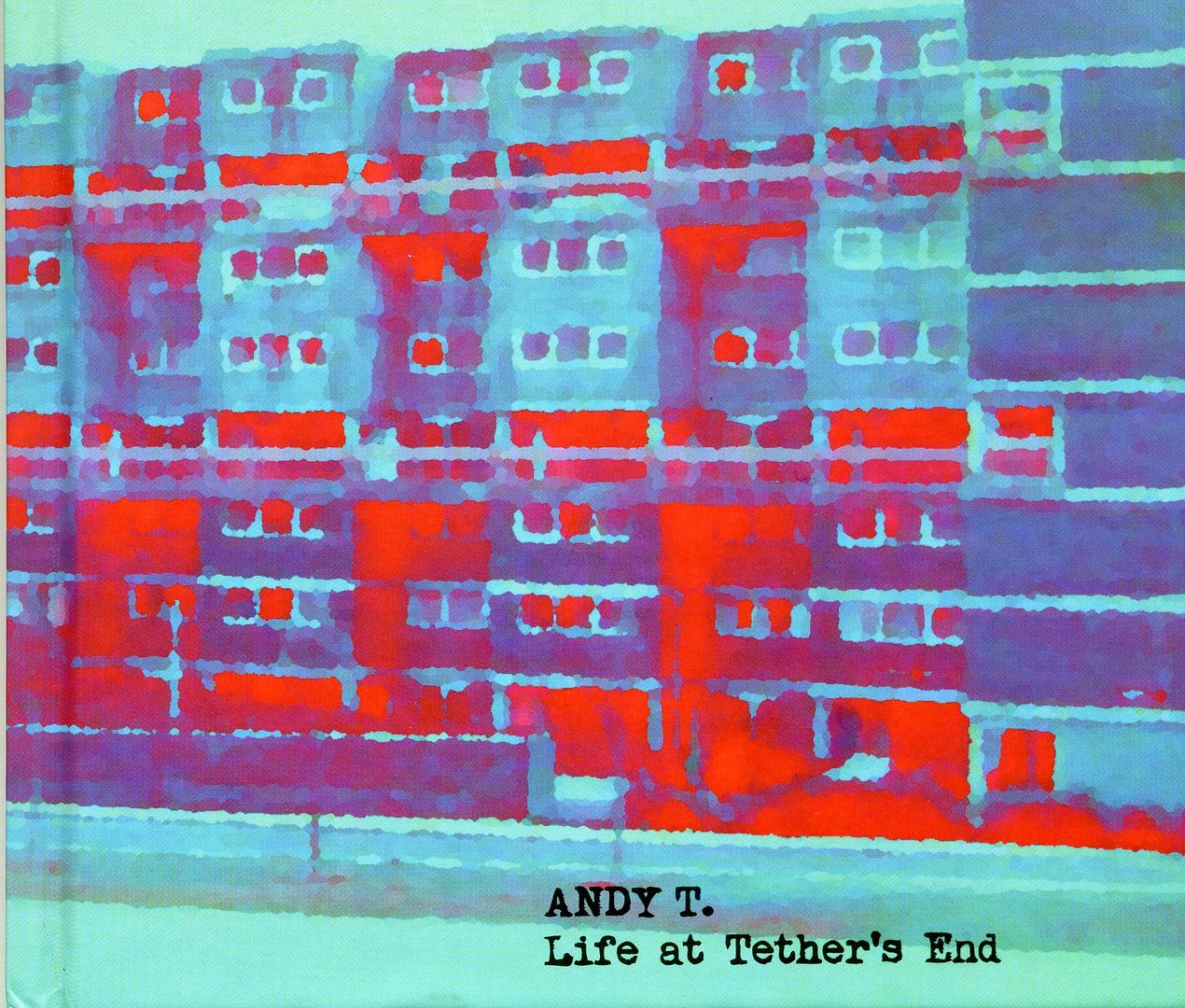 Unbelievably after thirty three years Andy T releases his debut album on CD accompanied by a ninety six page booklet. A nice bit of kit indeed. This special CD is also notibily the debut release on the newly revamped All The Madmen co-operative so quite obviously this CD has to be supported! For more details press HERE.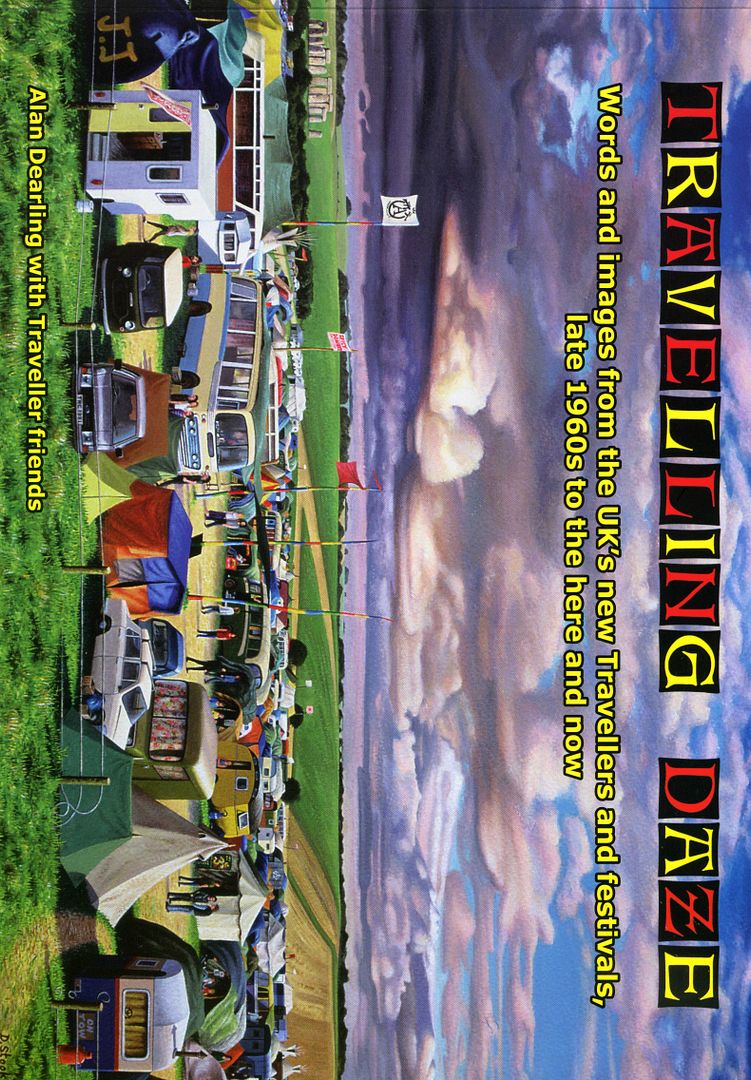 This huge two hundred page A4 book is quite a tome. Includes many quality pages on Phil Russell AKA Wally Hope amongst the pages includes the original letters he wrote in prison in 1969 (for a minor offence – pre the arrest and breakdown when he was sectioned as documented by the book 'Last Of The Hippies' book by Penny Rimbaud / Crass). As well these priceless letters there are a set of postcards sent to 'The Hatfields' in Ongar Essex. The book is worthy just for an insight into this incredible man who died too soon. But there is much much more. There are also many insightful interviews with people on the road and a lovely piece on the legendary Sid Rawle. This book takes the reader from the mid 1960's through to the Windsor Free Festival, along several Stonehenge and Glasto happenings, the beanfield and The Levellers. Castle Morten right up to the modern day. A must have if you are interested in Traveller culture. The Kill Your Pet Puppy website also gets a mention in this book (which was a lovely surprise). For more details press HERE. ISBN 9780952331698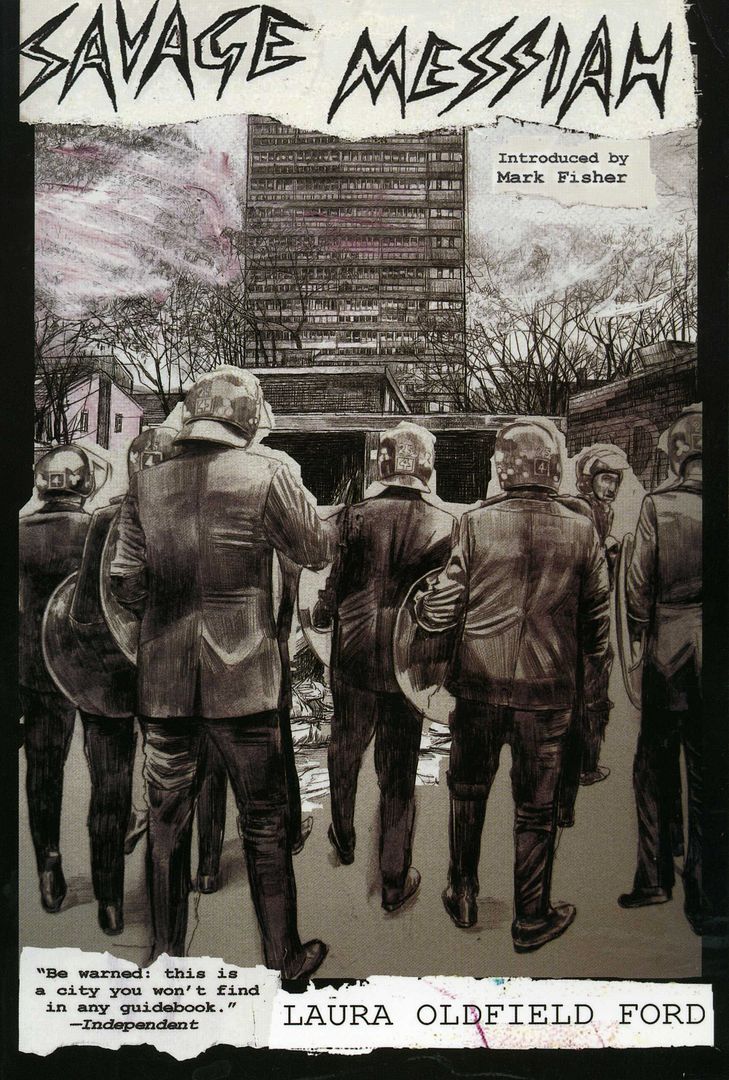 Saving the best until last! If Kill Your Pet Puppy had still been produced in fanzine form during the last decade or so, it may well have looked and read a little similar to Laura Oldfield Ford's 'Savage Messiah' fanzines. These fanzines are now collected and released in beautiful book form, much easier to handle and definitely a book worth supporting. Partly Kill Your Pet Puppy / Vague fanzine inspired texts partly Gee Voucher inspired artwork plus a whole heap of Laura's take on society throughout the last few decades from places all over London not seen in tourist guide books. Absolutely stunning. The Mob, Crass and several other notables are mentioned in the text scape as are Spiral Tribe and even more up to date the London Olympic legacy. Ironically for a book dealing with inner London violence, inner London comedowns and inner London vibes Laura is actually from Leeds! The reviews below describes it better than I could.
Savage Messiah by Laura Oldfield Ford
The acclaimed art fanzine's psycho-geographic drifts through a ruined city.
"One of the most striking fanzines of recent years is Laura Oldfield Ford's 'Savage Messiah', focusing on the politics, psychology and pop- cultural past of a different London postcode in every issue. Ford's prose is scabrous and melancholic, incorporating theoretical shards from Guy Debord and Marc Augé, and mapping the transformations to the capital that the property boom and neo liberalism economics have wrought. Each zine is a drift, a wander through landscape that echoes certain strands of contemporary psycho-geography. Ford—or a version of her, at least—is an occasional character, offering up narcotic memories of a forgotten metropolis. The images, hand-drawn, photographed and messily laid out, suggest both outtakes from a Sophie Calle project and the dust jacket of an early 1980s anarcho-punk compilation record: that is, both poetry and protest."
Sukhdev Sandhu – New Statesman
Walking away from the revamped container stack looking over the Olympic stadium, I found something worth recording. The poster with the smirking, corkscrew-haired young woman chosen to promote another meaningless development opportunity had been customised with black pennies over the eyes, stickers announcing: "SAVAGE MESSIAH". Was this a band paying their respects to Henri Gaudier-Brzeska? (Savage Messiah is the title of a biography of the sculptor, by HS Ede, published in 1931.) Or was it an art school tribute to the subversive dynamism of Blast and Wyndham Lewis? In a shallow, fast-twitch period we thrive on commodified speed-dating, quoting the quote, Xeroxing energy sources to make them into marketable brands. If Ede's book was not the inspiration, perhaps the neo-Vorticists of Stratford had chanced on Ken Russell's 1972 film with the same title, scripted by the poet Christopher Logue, and featuring Dorothy Tutin and Scott Antony as the fated pair, Gaudier and his Polish lover, the troubled Sophie Brzeska?
The mystery of the defaced poster was solved when I discovered Laura Oldfield Ford's samizdat pamphlets, recording moody expeditions, pub crawls, mooches through the kingdom of the dead that is liminal London. Even the author's name seemed like a serendipitous marriage of Blake's Old Ford and the poet Charles Olson's notion of open-field poetics (the contrary of the current fetish for enclosures). The original Savage Messiah "zines" are serial diaries of ranting and posing among ruins. Ford delivers the prose equivalent of a photo-romance in quest of a savage messiah with attitude, cheekbones and wolverine eyes. A feral, leather-jacketed manifestation of place.
Collided into a great block, the catalogue of urban rambles takes on a new identity as a fractured novel of the city. Slim pamphlets, now curated and glossily repackaged, have an awkward relationship with their guerrilla source. With a formal introduction and a cover price a penny short of £20, it is difficult to sustain the swagger of the throwaway form, strategically manipulated to look like dirty sheets on which you can smell the ink, glue, semen and toxic mud. The structure depends on a steady drip-feed of quotes from JG Ballard, Italo Calvino, Guy Debord, Walter Benjamin. White men all, festering in elective suburbs of hell, where they labour to finesse a paradise park of language.
Moving beyond this relentless Xeroxing of the entire genealogy of protest from Blast to Sniffin' Glue, by way of Situationism and psycho-geography, Oldfield Ford displays authentic gifts as a recorder and mapper of terrain. She is a necessary kind of writer, smart enough to bring document and poetry together in a scissors-and-paste, post-authorial form. Like so many before her, psychotic or inspired, she trudges far enough to dissolve ego and to identify with the non-spaces into which she is voyaging. "This unknown territory has become my biography." Her story is eroticised by the prospect of riot, anecdotes teased from smouldering industrial relics. The "euphoric levitation" of brutalist tower blocks. Post-coital reveries from "an ugly night on ketamine in a New Cross squat".
Alongside the standard tropes of entropy tourism, talk of "mystical portals", Heathrow as a "mesh of paranoia", Oldfield Ford experiences sudden illuminating shifts of consciousness. "The air is perfumed, the sky pink. My hair is loose, unkempt, I am in a red dress descending into the chlorine scent of a disused pool." Ballardian riffs anticipate plague, soul sickness, breakdown of the social contract. "There wasn't a fixed point where the malaise started." In the end, it's about walking as a way of writing, recomposing London by experiencing its secret signs and obstacles.
When writers identify with the city that feeds and sustains them, they become plural. They abdicate originality. Sophie Brzeska, after Gaudier had been killed in the first world war, embarked on a London walk as random and driven as anything undertaken by Oldfield Ford. As Ede reports: "She walked all through the night … talking and swearing more loudly than ever … a strange, gaunt woman with short hair, no hat, and shoes cut into the form of sandals. She felt the world was against her."
Ian Sinclair – The Guardian
Savage Messiah collects the entire set of Laura Oldfield Ford's fanzine to date. Part graphic novel, part artwork, the book is both an angry polemic against the marginalization of the city's working class and an exploration of the cracks that open up in urban space.
For more information on this book press HERE. ISBN 9781844677474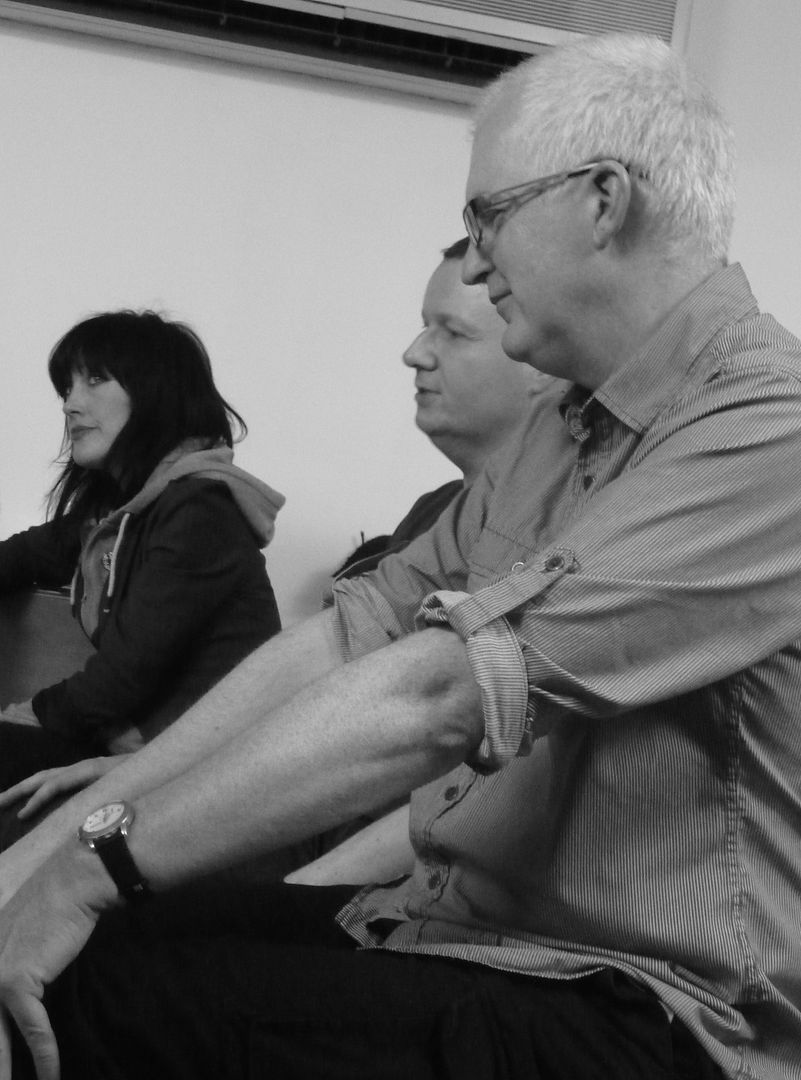 Laura Ford Oldham, Stewart Home and Tony D at the Housmans promoted 'fanzine, art and politics from punk to present' public discussion – Institute of contemporary arts (I.C.A) London – October 2010