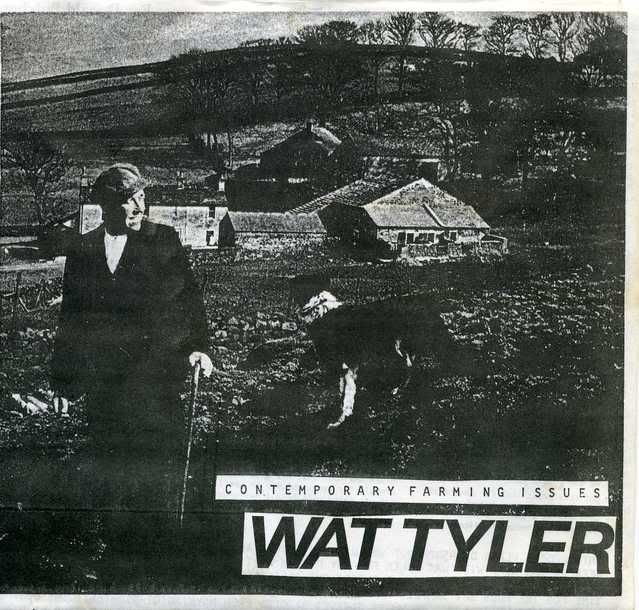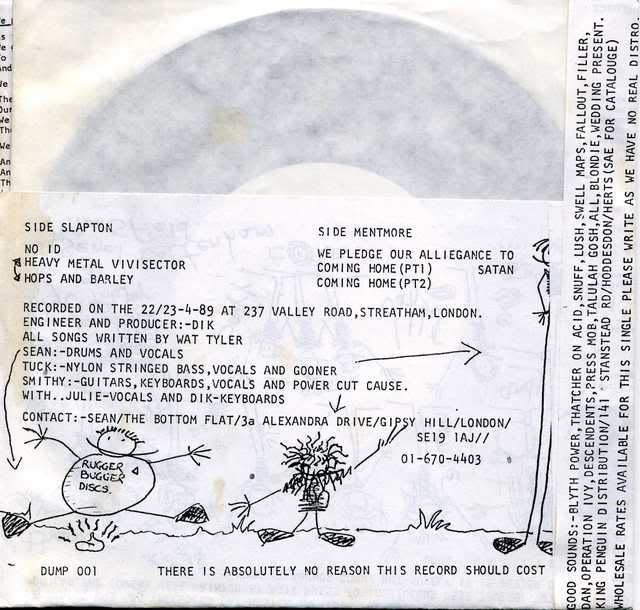 No I.D. / Hops And Barley / Heavy Metal Vivisector
We Pledge Our Alliegance To Satan / Coming Home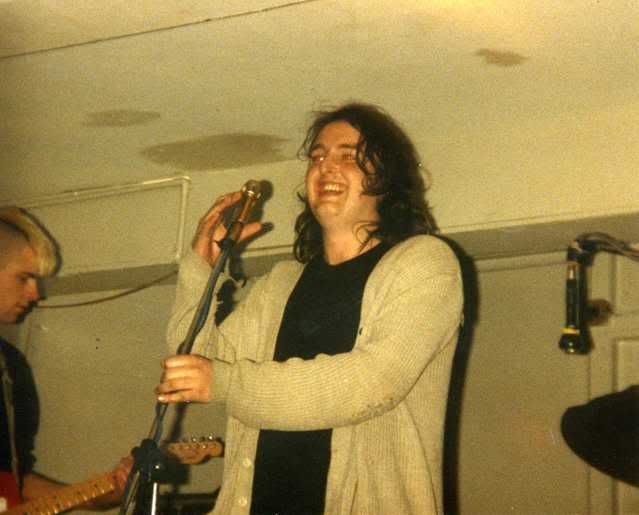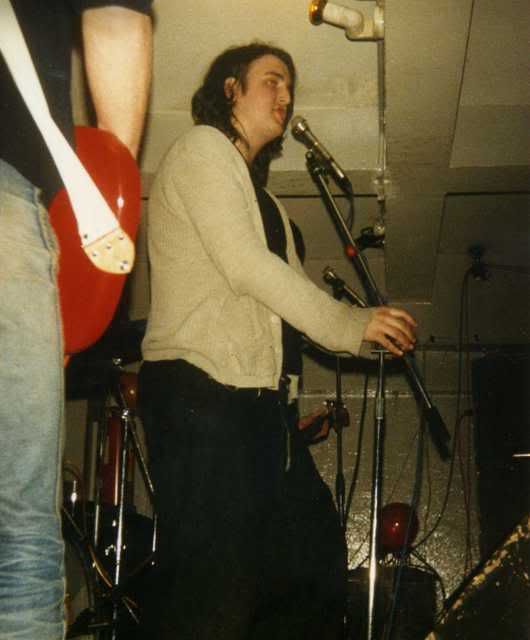 Wat Tyler's and Rugger Bugger Records debut release.
Masterminded by Sean 'Gummidge' Forbes, this band grew out of Aylesbury area as Four Minute Warning turning at some point into Wat Tyler where they performed many songs in many genres on any subject, as long as it wound up the uptight, right on, Anti this and that lobby. Many a time 'Sweet Child Of Mine' was heard in amongst the anarcho bands at the George Robey and other similer hovels to the dismay of the anarcho populus watching!
Only Sean could pull this off, because of his utter, non fake, obsession with all genres of music, and his sincere gentleness and good natured vibe that always was around him.
The band played hundreds of gigs over many years, a lot of times with Dan, Snuff, Thatcher On Acid and Blyth Power. The band could easily chop and change genres of music at a drop of a hat, and were generally quite amusing on the stage during a performance.
Sean was working at All The Madmen Records, and gave a younger Penguin a break with some unpaid employment there.
Indebted to him for that, Rugger Bugger released several LP's, 12's and plastic bag 7″s, all worth checking out. He has been at various Rough Trade shops for many many years now, and continues to release records on his DEMO TAPES label.
The photos above from a performance in Brighton April 1st 1986, a good three years before any records were released!