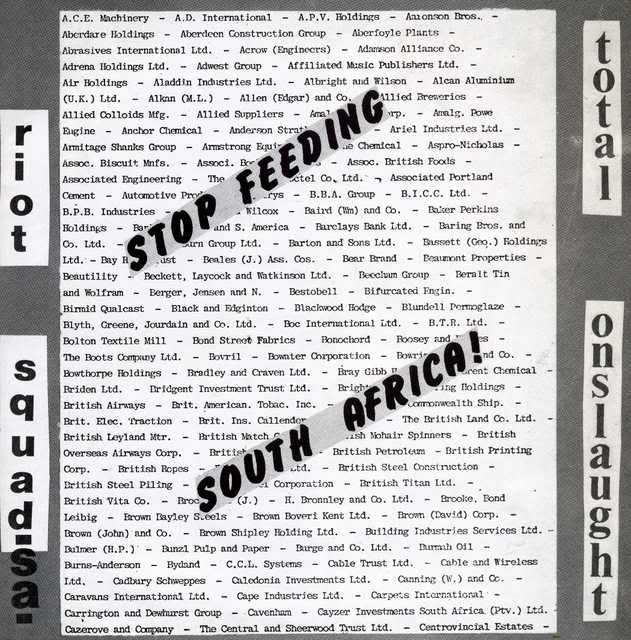 Security System / Capital Investment / Changes Coming
Permanent Force / Second Hand Clothes
The marvellous debut 7″ single by Riot Squad S.A. The South African punk band that really did see some action on demonstrations against the apartheid system and the heavily censored media of those days on that part of the African continent.  This band suffered several blows to the head and many days in jails for the trouble of speaking out.
All the more bizarre is why that other band from Mansfield calling themselves Riot Squad tried to sue the South African counterparts. The South African Riot Squad would have not found it that easy to gain access to punk bands from the same continent let alone the other parts of the world due to restrictions in press freedom and opening of mail to known agitators to the apartheid government. The fact that the band had any idea that an Oi! band existed in the UK  of that name is laughable.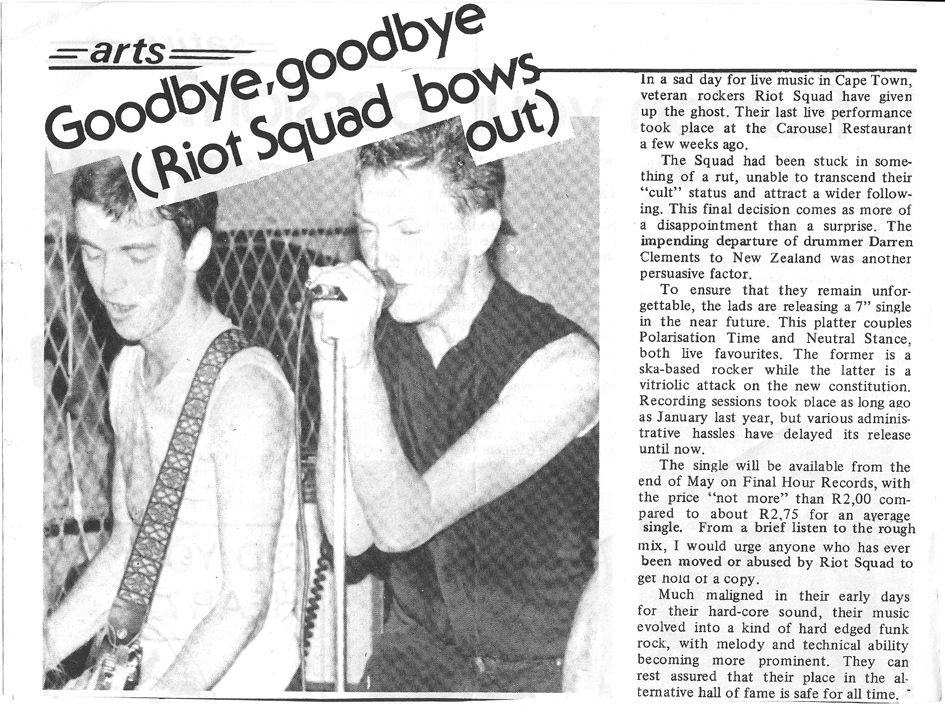 This seven inch uploaded today was helped along by the always ethical Rough Trade and has with a sleeve filled with reams of material from the anti apartheid movement which was released with a certain amount of risk to the band members still in Cape Town. But released it was under the name Riot Squad S.A so not to infringe on the 'rights' of the Mansfield band!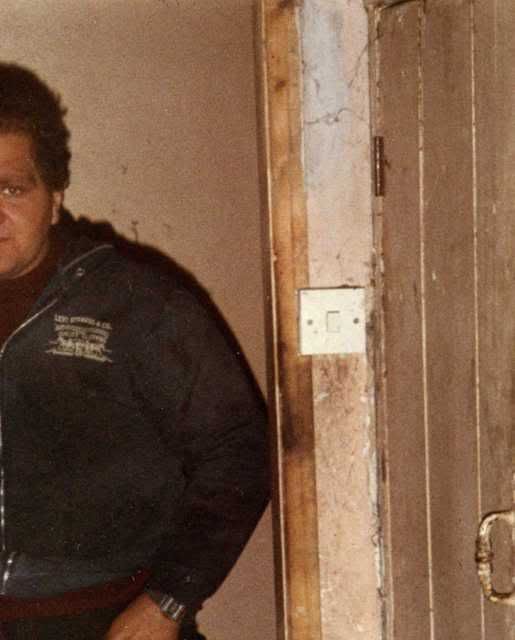 J.C. The drummer of Riot Squad S.A. photographed at Brougham Road in Hackney (above) who I got to know there when helping out at All The Madmen records stated to me that aside from the constant hassle from the authorities, the some members of the band, including himself had flunked out of national service which was compulsory in those days and had to leave South Africa and base themselves over in Europe.
J.C. made it over to Brougham Road and begun to help out with PA engineering work around the squat scene driving the vulnerable looking speaker boxes and mixing desk from venue to venue in his converted bus.
He now owns his own much larger sound system rig and hires out that to festivals and so forth. He has lived in Barcelona for many years.
Thanks to Darren Clements who supplied the news clippings. Darren was the drummer of Riot Squad after J.C was settled in Hackney. Darren also managed to make it over to the Brougham Road co op housing to be reunited with J.C some years later on in the 1980's.