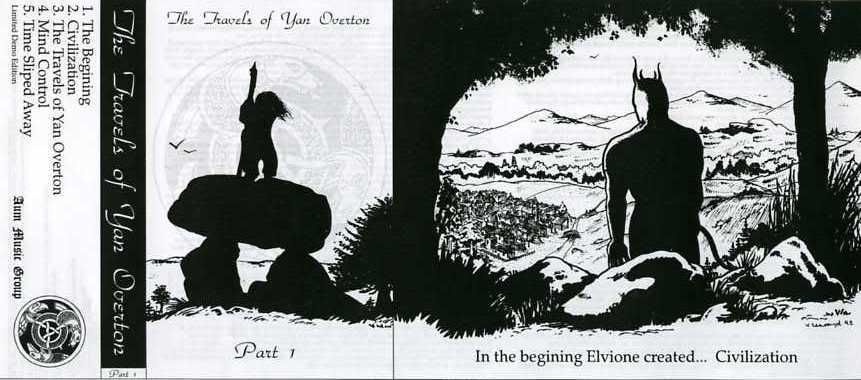 The Beginning / Civilization / The Travels Of Yan Overton / Mind Control / Time Slipped Away
Indebted to Vince D.I.R.T. for giving me the opportunity to share this early Earth Culture cassette with the Kill Your Pet Puppy public.
This recording from 1995 was the first installment of a concept LP that never actually got completed. Shame that, as this recording is very good with a whole heap of influences thrown in for good measure. In my mind whilst listening to the tape all the way through, I caught small bits of Pink Fairies, Gong, Hawkwind, and even a nod to 1971 era Thin Lizzy.
The concept behind 'The Travels Of Yan Overton' in this instalment, is of how civilization destroyed the minds of a small community after the arrival of a stranger has corrupted the minds of the young…Our hero Yan Overton sees what is happening and tries, in vain, to stop the corruption. When listening to this recording it may be handy to follow the story / lyrics below via the bigger text here here and here function below.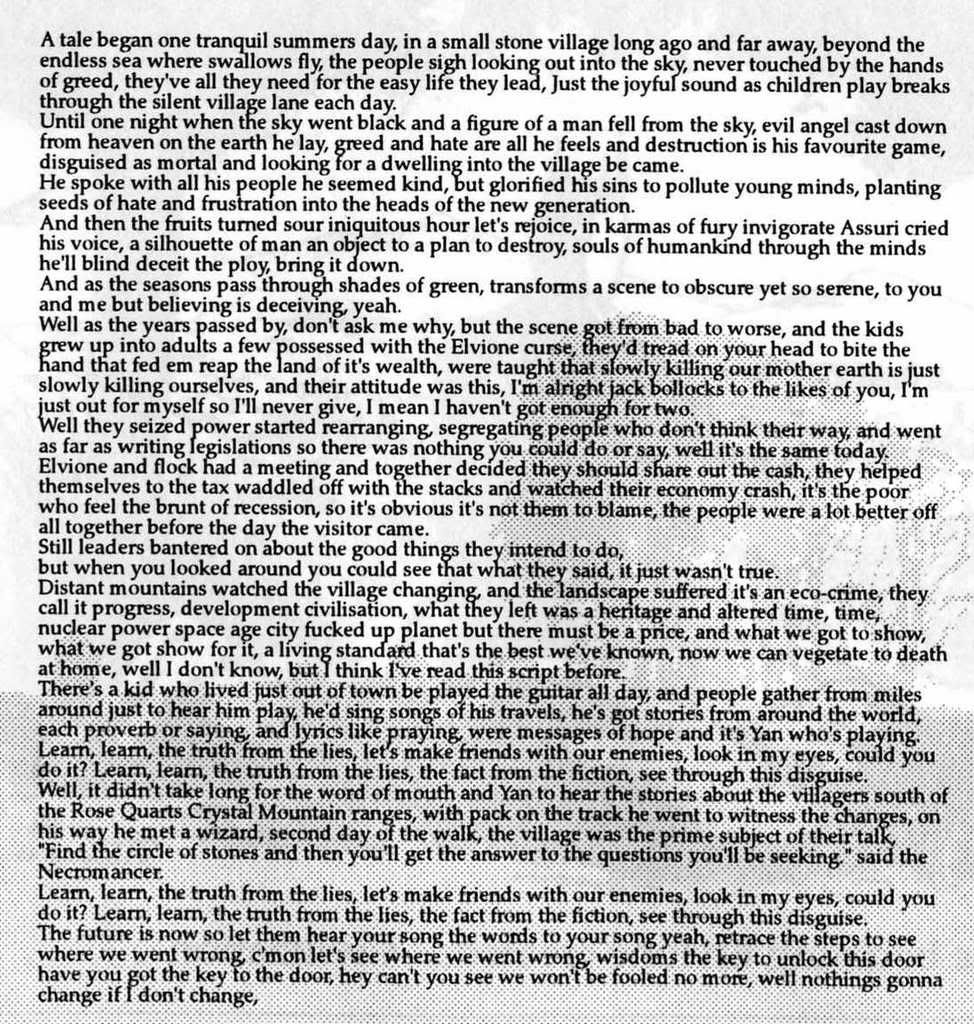 An interesting cameo vocal performance by Steve Ignorant, late of Crass on the last track.
Bigger text here here and here
I am hoping the next instalment of this concept LP could be recorded by Earth Culture soon, and will fall through my door at some point, thirteen years or so later than this release!
More Earth Culture on this post 86 section if you search for it.
Photo above – Hackney, Brougham Road Rainbow taken by Val Puppy, a picture of Val is in the post below!