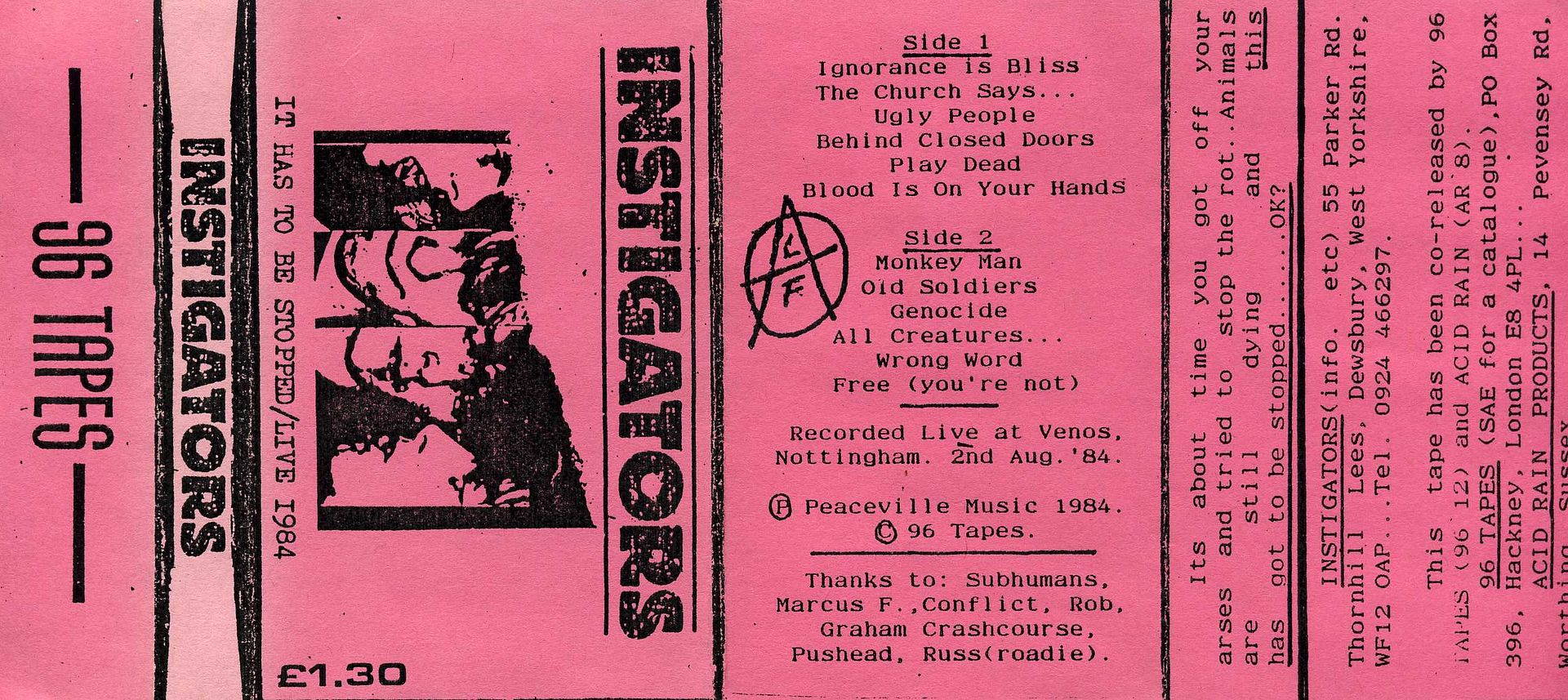 Ignorance Is Bliss / The Church Says / Ugly People / Behind Closed Doors / Play Dead / Blood Is On Your Hands
Monkey Man / Old Soldiers / Genocide / All Creatures / Wrong Word / Free You're Not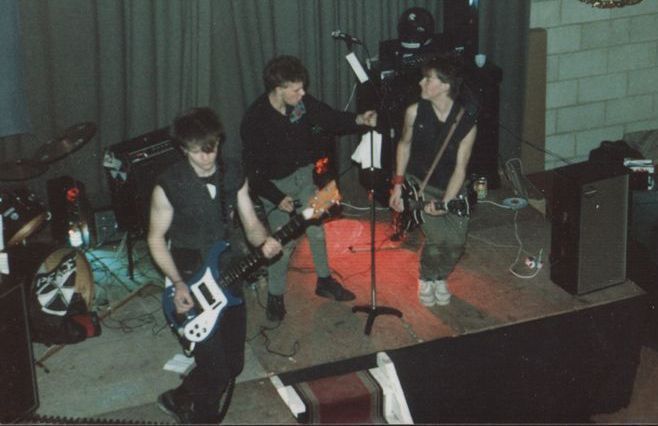 A cassette only release by Dewsbury's Instigators punted out via Rob Challice's Brougham Road based 96 Tapes imprint in 1984.
Recorded live at Venos in Nottingham, August 1984, this cassette captures the original line up of the band just before the release of  the 'Blood On Your Hands' 7″ and the recording and release of  the 'Nobody Listens Anymore' LP both for Bluurg Records.
Hammy the drummer for this version of Instigators operated his own tape label called Peaceville from his bedroom and went on to perform in the Dewsbury based bands Civilised Society and Sore Throat. Peaceville Records has for many years now been one of the premier neu metal labels respected world wide, so a great success from a very basic start. Great stuff.
This version of Instigators split up in 1985 with all members leaving for one reason or another. A new Instigators formed in the ashes of the old band lead by a couple of members of Xpozez, a great band from Huddersfield. This new version of Instigators were influenced more with the speedy hardcore punk thrash from the U.S.A than the more anarcho Conflict inspired sound favoured by the old version of the band. The new version of Instigators lead the way for the wearing out of many pairs of converse plimsoles during many of the bands energetic performances all over the U.K and the rest of the world. Jumping all over the place that band was!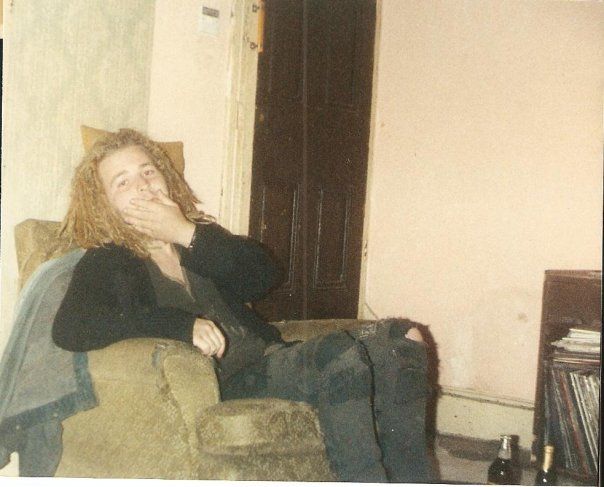 This post dedicated with respect to Nic Bullen who is celebrating his birthday today. Nic has been a constant supporter of this KYPP site from the early days, so thanks to him for being there or thereabouts.
Hope you had a nice day throughout Nic.