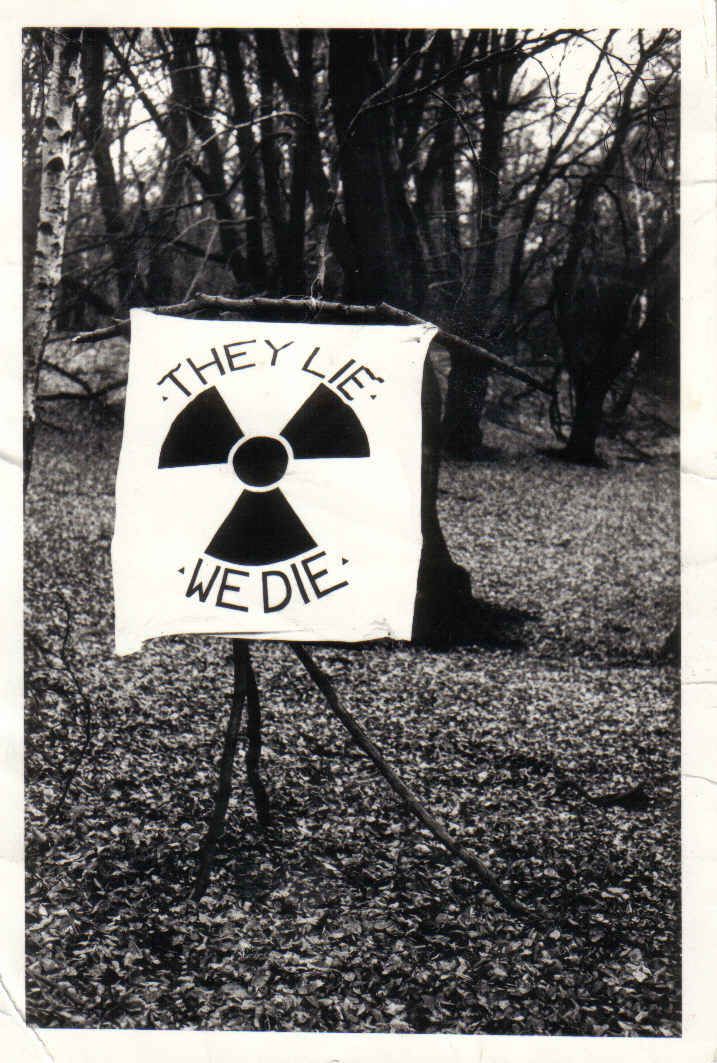 First set on the night: Background Of Malfunction / Sick Butchers / 1970's / Neu Smell / Tube Disasters
Main headlining set on the night: Background Of Malfunction / Progress / Fight War Not Wars / Blinded By Science / Sick Butchers / Myxamatosis / TV Dinners / Charity Hilarity / Is There Anybody There / Fun Is Over / Take Heed / Tapioca Sunrise
Main headlining set on the night cont: Neu Smell / Tube Disasters / Hitlers Still A Nazi / They Lie We Die / Some Of Us Scream / 1970's (PART)
Indebted to Mick Slaughter, late of Orbituary fanzine from 1982, for sending in this cassette of a concert by Flux Of Pink Indians that he promoted and recorded on a hand held cassette recorder. Mick has also kindly given a little insight on the concert which is written out in the text below. Flux performed two sets (the reason as described in Mick's text below) and the recording quality on both sets is quite lo-fi, but an interesting listen never the less. Many many more live Flux performances on this site if you care to use the search function.
Photo of Flux banners courtesy of Martin Flux, photo of Ruth Hagar from Ruth's collection. All other photos and flyers coutesy of Mick Slaughter.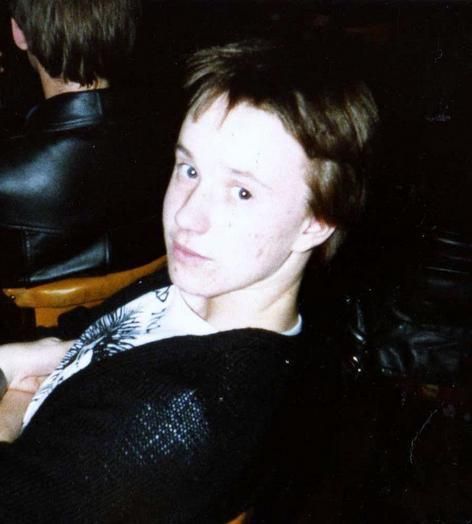 Most of my gigs that I attended, involved taking a train up to London, it was either that or a train down to the Gravesend Red Lion.  There was nothing in-between although there was a large catchment area, so with my involvement with bands through my fanzine Obituary, I decided to try and improve the local scene and organise some gigs in the area. My first gig at the Dartford YMCA was for Sinyx and The Apostles, but this was disastrous as unbeknown to me at the time, the more popular Rubella Ballet had organised a gig just a few miles away in Plumsted.  Apart from gigs in Gravesend, two gigs in the same area in a year were a rarity let alone the same night!
As Flux were my favourite band at the time, I was very pleased to have had already organised one for them too, a fortnight later on May 22nd 1982 and they added System to the bill, and because they always liked to have a local band playing to, Naked from Gillingham also supported.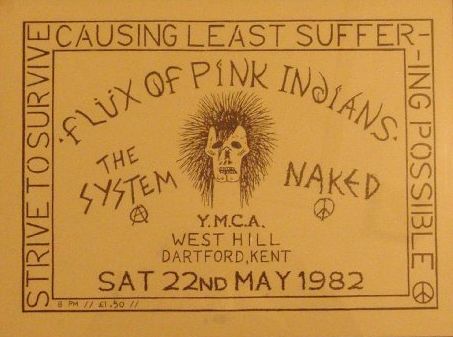 My fear of another repeat of their being more band members than fans were ruled out as soon as I appeared at the venue as a queue had already formed.  Unfortunately because the YMCA had no bar, the pub next door was doing a roaring trade and trying to get people out of the pub was a problem.  Because of this, Flux played an early short set and word soon got around that it was time to come into the venue.  As soon as it filled up, Flux walked off and The System played their set.
As with many gigs in those days, the night was visited by skinheads who started to sieg heil during the full Flux set which you can clearly hear during the recording and as the crowd were dealing with the individuals (with the help of Colin Jerwood allegedly!) Flux began playing "Fight war not wars".  With the idiots slung out, the gig continued and the tape remains one of my favourite sets, it was Flux at their very peak.
The Skinheads later returned and smashed one of the windows and I was told the next day that I had to either pay for the damage or I could never organise gigs there again.  As I was still cringing with embarrassment from the Sinyx gig, I hadn't planed to organise any more so I accepted the latter.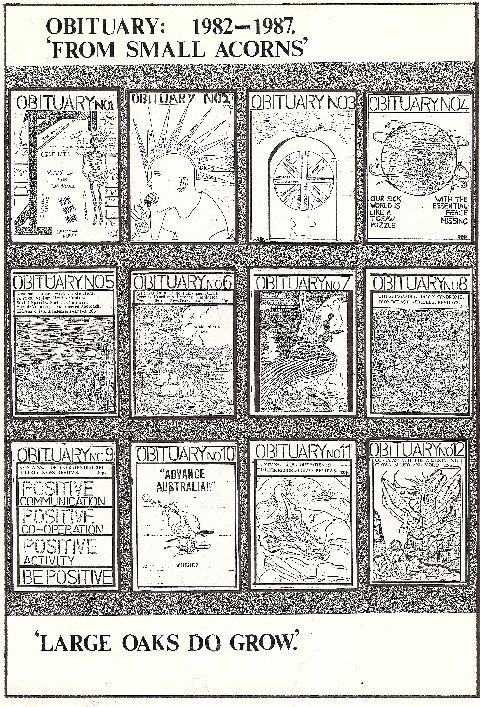 Obituary fanzine was inspired by FACK fanzine and covered all the usual anarcho bands at that time, with big interviews with Conflict, DIRT, Hagar The Womb and Anthrax amongst others.  I always tried to get something new and exclusive from bands in terms of artwork, photo's or news and I think that was one of the reasons why it peaked at selling 1000 copies during it's run of twelve issues.
Mick Slaughter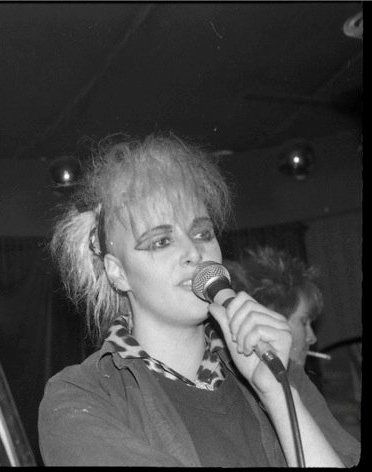 Kindest regards and best wishes go to Ruth ex warbler of Hagar The Womb whose birthday it is today. Hoping you had a nice relaxing time on your special day. All the best from all the KYPP online crew and from your old mucker Mick Slaughter.