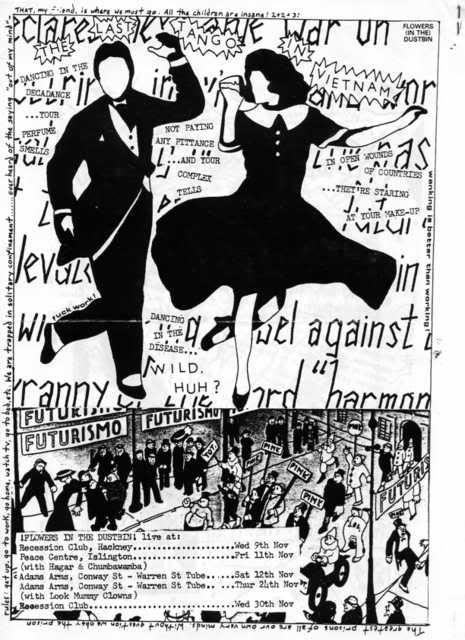 Last Tango In Vietnam / Stuck On A Stick / Cowboys And Indians / Love Is A Bastard / Covent Garden / Aim For The Sky / Journeys End / Pocketful Of Gold
Absolutely storming set by one of the more underated bands of the era.
Recorded in the crowd at the Adams Arms pub, a stones throw away from the Post Office Tower, this was a great gig…
I absolutely adored the (sometimes) chaotic performances by this band, the lyrics were a match for The Mob in my opinion, and the vinyl output (one 12″ and two 7″ singles on three record labels) are among my favorites of the 1983 -1986 period.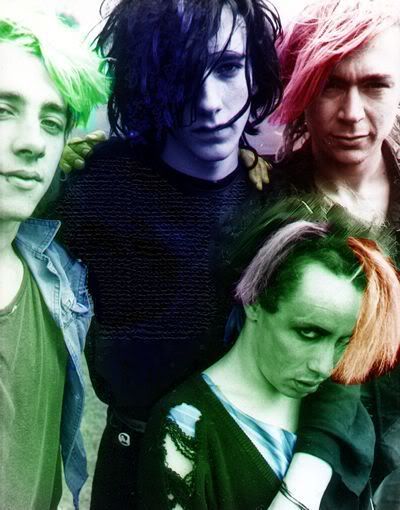 All Flowers In The Dustbin material is available on this site (including the 'lost' LP that was never released) if you use the search function.
Flowers In The Dustbin featured Gerard on the vocals, Gerard today is working hard behind the scenes as the KYPP computer genius (you would not expect myself or Tony Puppy to know what the hell we are doing without some kind of guidance would you?). Gerard also uses the name George Berger for his various literary offerings, 'The Story Of Crass' being the most recent book, available via Omnibus Press, a well researched read indeed, and worthy of having on your shelves at home.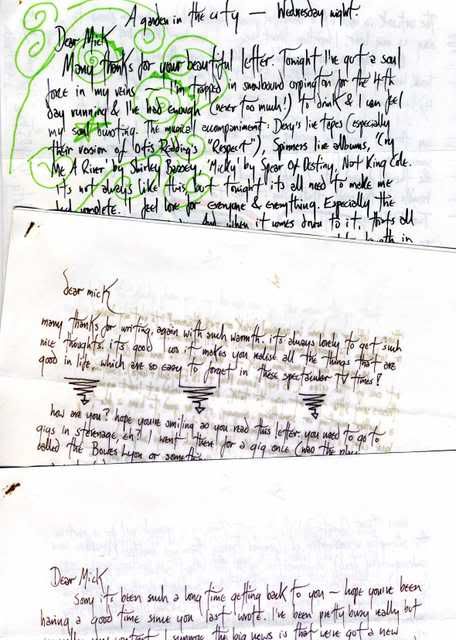 I used to write to Gerard a fair bit, and always looked forward to his replies which (like Andy Martin's letters) were works of art. The amount of time spent on each letter written by Gerard (and Andy Martin) must have been a fair bit longer than my five minute scrawls that I had sent in the first place…Thanks to Gerard (and Andy Martin) for making ME write with a little more care. Sometimes little things are important too!
Flowers In The Dustbin website