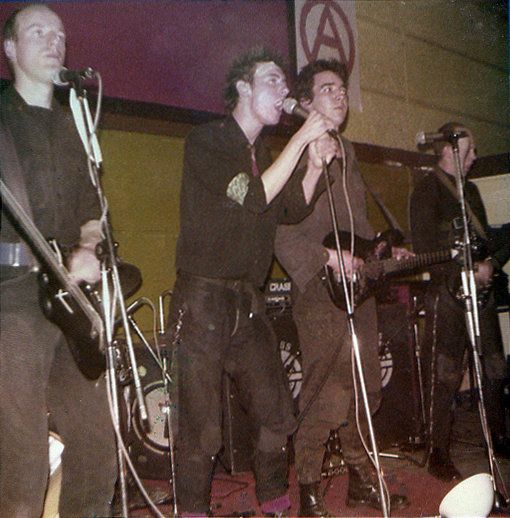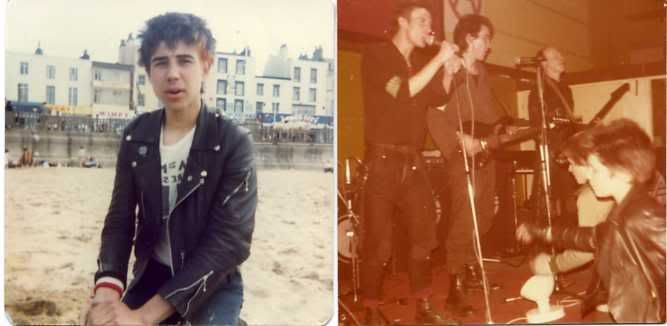 Shaved Women / Fight War Not Wars / I Got A Bomb / Tired / G's Song + short radio interview collage 
(Search for some other rare Crass interviews / Rehearsals on this site)
Here's a funny one…Bradley from my vintage scooter club, the Spinal Tap inspired named New Originals Scooter Club came to the meeting tonight armed with some early Crass singles (Cardboard cover Reality Asylum – like the one I uploaded on 01/01/08 not the poster sleeve, Honey Bane, Zounds) and a couple of pics. One of him on a visit to Margate 1978 (Brad is from North London, a THFC supporter), and one of Crass performing on one of the occasions that he saw them. Only thing is he can not remember this particular venue. He definitely saw them at Conway Hall and Acklam Hall and he remembers a couple more but not the venues, always with The Poison Girls in support cos he remembers a really old woman singing at the gigs he attended!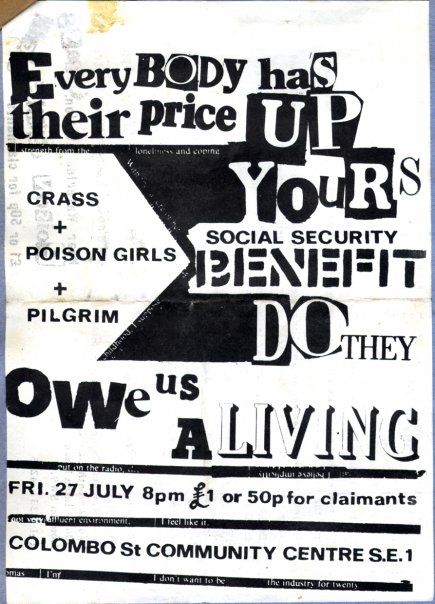 Your (the great KYPP public) starter for ten is where is this photo taken? He did not see Crass after 1979 – He is positive of that. It is definitely a London based Crass gig, he used to go to the Lyceum every Sunday night for the weekly punk shows and also the Music machine on a regular basis he remembers.
Your second question for extra points is what is the interview collage on the end of the Peel session?
It is really nice when a guy totally 'normal' comes up out of the blue and hands me these photos and tells stories of 'the old days' after hearing from other members of the Scooter Club of my involvement on this website…nice one Brad!
If anyone recognises the decor on the stage please leave comments…bigger picture here cos Brad would be pleased to know where this picture was taken. A look in his loft may bring out other pics etc, but that is for a later date.
Also I have uploaded Simons Wapping photos up in photo gallery under Wapping Autonamy Centre. Cheers Simon.