Monday, March 30th, 2009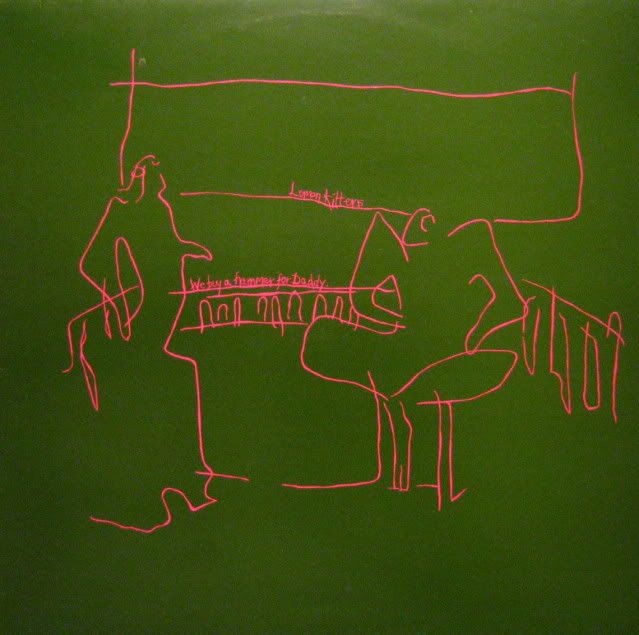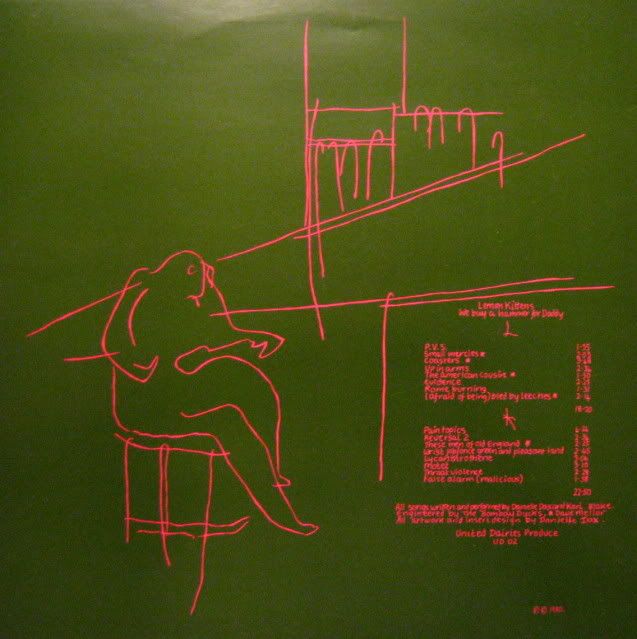 P.V.S. / Small Mercies / Coasters / Up In Arms / The American Cousin / Evidence / Rome burning / (Afraid Of Being) Bled By Leeches
Pain Topics / Reversal 2 / These Men Of Old England / Wrist Job (Once Green And Pleasant Land) / Lycanthrothene / Motet / Throat Violence / False Alarm (Malicious) 
Uploaded tonight the debut LP by the Lemon Kittens, this LP is as mad as a bag of frogs.
Featuring on most of the instruments and some of the vocals, the delectable Danielle Dax, who later constructed a successful solo career kicking off with the excellent 'Pop Eyes' LP in 1982. This LP was originally released featuring rather gruesome artwork on the sleeve. The artwork was redesigned in time for the second pressing of the record.
Karl Blake went on to form Shock Headed Peters, a band also well worth checking out if you get the urge.
Text below ripped from allmusic.com. Because you're worth it…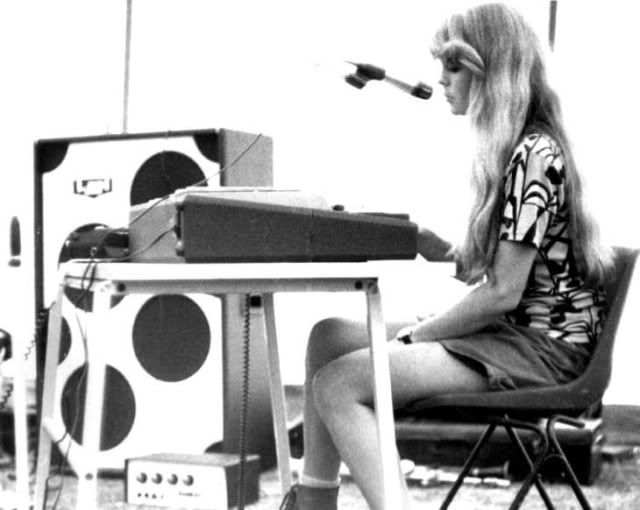 With no "proper" musical skills upon their formation in Reading, England, the Lemon Kittens epitomized the "anything goes" spirit of late-'70s post-punk in the U.K. Karl Blake, who cut his teeth in numerous outfits prior to the Lemon Kittens, started the band with Gary Thatcher and a revolving cast of others (which at one point included future Alternative TV leader Mark Perry), but at the time of the release of their first EP in 1979, the seven-song 'Spoonfed + Writhing' 7″, the group's lineup featured Blake, Thatcher, N. Mercer, Mylmus, and Danielle Dax.
The group was whittled down to a duo of Blake and Dax by February of 1980; the other three members had fled, making for the group's 16th different lineup change since initialization in April 1978. Blake and Dax then decided to operate primarily as a duo, with help coming from whoever whenever they needed the assistance to perform.
Later in 1980, Blake and Dax released the debut album entitled 'We Buy a Hammer for Daddy' on the United Dairies label (their label mates included fellow oddballs and noise-mongers Whitehouse and Nurse With Wound), an album that featured the duo swapping a wide variety of instruments.
The Cake Beast EP came out in February of 1981; Dax left after its release to begin a successful solo career (which Blake took part in sporadically throughout the rest of the decade and into the 1990's).
In late 1982, the Illuminated LP 'Those That Bite the Hand That Feeds Them Must Sooner or Later Meet…the Big Dentist' (best referred to as 'The Big Dentist') became the group's second full-length.
Blake rounded up a new group of cronies, laid the Lemon Kittens to rest, and began the Shock Headed Peters.